100% Fresh Steeped Guarantee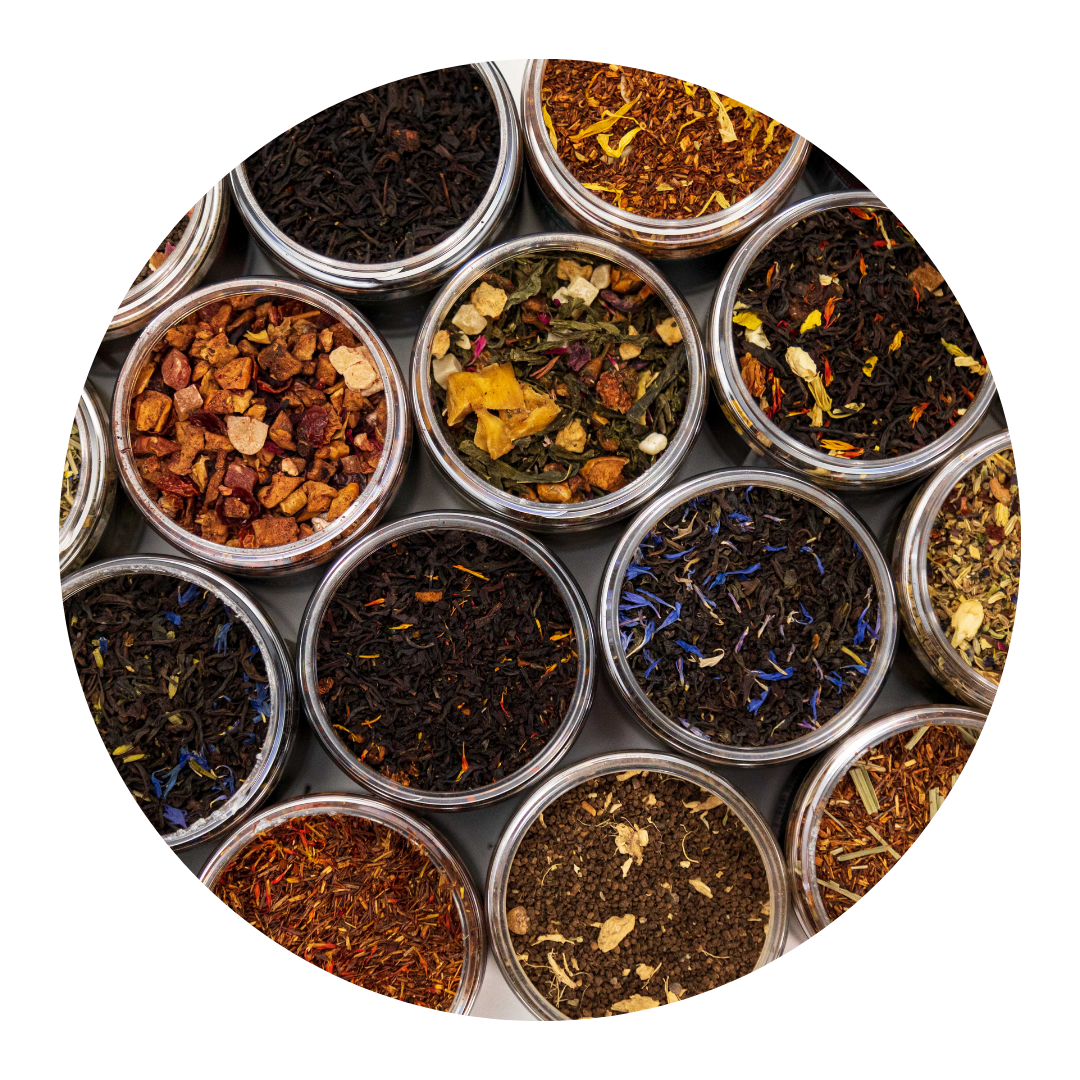 How a Fresh Steeped Subscription Works
Pick your perfect Fresh Steeped Box. Choose your type of tea & your plan. Starting at just $18.00 a month
We get busy and pack a box with 4 loose leaf teas, a unique sweetener & a snack. For your first box, we even send a reusable steeper.
What's Inside a Fresh Steeped Box?
We send 2 ounces of tea, enough for 20 or more cups depending upon your tea steeping. Our teas are hand-packed monthly, so you know that your teas are fresh and full of flavor.
Four Premium Loose Leaf Teas
Take a few minutes and make tea time a special time. We'll send a special snack that will compliment your tea and allow you a moment of calm during the busyness of daily life.
Go beyond just white sugar and plain honey! There are so many unique ways to add a little extra flavor with your tea. We share artisan sweeteners to help you add even more flavor to your tea.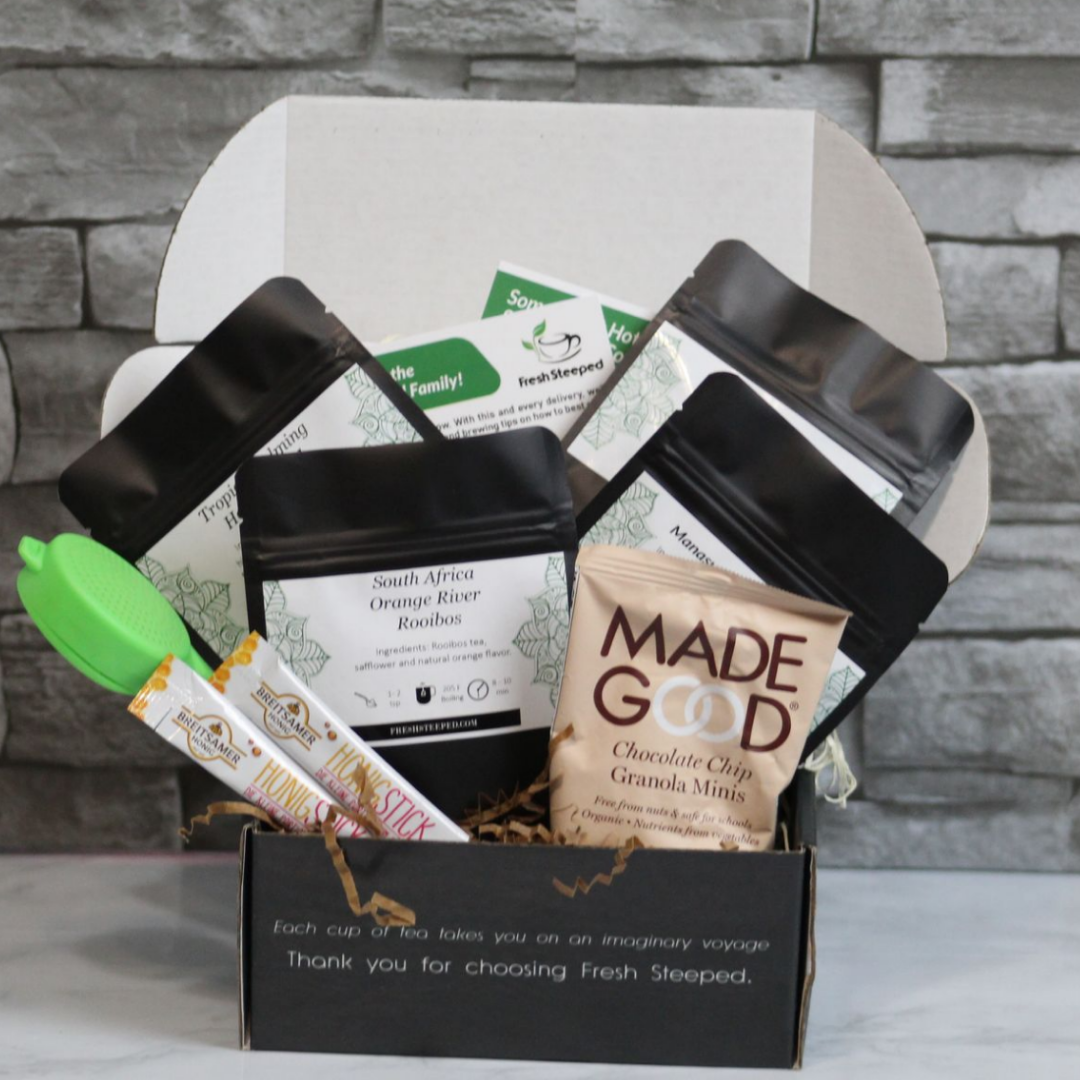 We always say the best way to have tea is how you like it. But we'll send along a few of our notes and suggestions for how to best enjoy your tea along with the inspiration and origins of your teas.
We know that while we love every tea, you might not love them the same way. That's part of the fun with a surprise tea subscription. We're helping you tap into memories while you discover new favorites and create new memories with the scent in every cup of tea.

If there is a tea that's a total flavor miss, then let us know and we'll replace it with another tea of the same type for free. You can share your first one with a friend. No catches, no small print terms and conditions.
We do ask that you help us by finding a tea you like better by telling us exactly why you didn't love it. Was it too full, too flowery, not clean enough? We do reserve the right to limit the number of replacements per subscription.
Monthly Subscription of
Globally Influenced,
Loose Leaf Teas